We support all Major Identity Management Vendors
WX+B Cyber success comes not only from our trusted advisers, architects, engineers, and consultants in our team but also our Identity Management partners. These strategic alliances allow us to build and service best of breed products and solutions to maximize and protect your technology investment.
Offering a unified Cloud identity solution that brings access management and governance together
Radiant Logic uses model-driven virtualization to deliver a complete federated identity service for all your identity initiatives.
We at SSH.COM believe in cybersecurity tools that are easy to use and are light on your bottom line. As an example is our lean PAM solution and is multi-cloud-native.
Duo is a user-centric access security platform that provides two-factor authentication, endpoint security, remote access solutions and more to protect sensitive information.
Gurucul Identity Analytics (IdA) comprehensively manages and monitors identity-based risks and threats across an organization's siloed environments.
The most complete access management platform for your workforce and customers, securing all your critical resources from cloud to ground.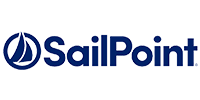 SailPoint is a leading provider of Identity Governance and Administration (IGA) solutions, for both cloud based and onpremises
PlainID is an Authorization platform, with an intuitive way to set any access control policy imaginable. Welcome to Policy Based Access Control (PBAC).
Jumio's end-to-end ID and identity verification and authentication solutions fight fraud, maintain compliance and onboard good customers faster.

One Login increase productivity while keeping data secure. With single sign-on users only have to enter one set of credentials to access their web apps.
As an AWS services partner. We can help securing and accelerating your Cloud Strategy.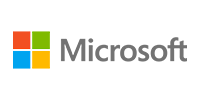 Increase workforce productivity with secure, single sign-on (SSO) to thousands of cloud, on-premises, and custom-built apps with Azure Active Directory (Azure AD).